Multifamily Investment Opportunities: Where to Begin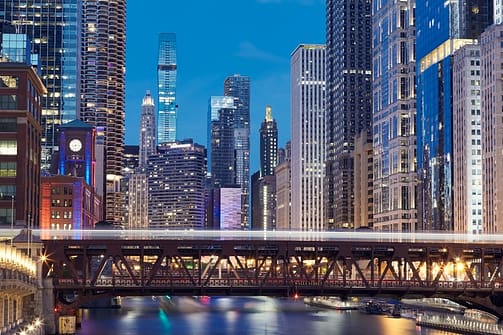 Chicago real estate investment firm RUME USA understands one of the best ways to create wealth is through real estate investments in multifamily properties. Multifamily properties allow investors a smart way to maximize their returns and minimize their risk. RUME USA Co-founder & Principal Nathan [Nate] Reichard explains where to begin when it comes to multifamily investment opportunities.
Do you have a strategy for your multifamily investments? RUME USA accomplishes this through a proprietary strategy that is unique to the firm, called Community Occupied Rapid Renovation, or CORR strategy. With this strategic approach, RUME USA renovates multiple units in a day while keeping them occupied. Exterior and amenity areas are simultaneously completed.
RUME Mitigates Risk for Our Value-Added Multifamily Investments
We believe we are able to mitigate risk for our value-added Multifamily investments by applying our Enhanced Community Occupied Rapid Renovation (CORR) program. We're able to completely renovate up to 4 occupied units per day.
The core highlights of RUME USA's CORR strategy:
Minimize vacancy loss during repositioning while achieving a new stabilized value in a shorter time period.
Leverage mobile labor force to target timely and cost-efficient completion of projects.
Maximize a compressed timeline for renovation project completion, which minimizes the effect of interest rate hikes and accelerates stabilization to achieve proforma rent growth.
Utilize RUME's vertical integration and best-in-class management systems.
Ways the CORR Strategy Helps Multifamily Investors Achieve Investment Goals:
Keeps Costs Down
Renovating multiple units at once helps keep costs down. By renovating exterior and interior areas together, we can maximize our cost advantage that individual investors cannot match. Employing our own workers and leveraging our partnership with vendors gives us access to discounts impossible for individual investors.
Generates Rental Income
Across the industry, when units are being renovated, there is little or no revenue generated because the units are vacant while being worked on. Not so with RUME properties; the CORR strategy helps to mitigate this by having tenants remain in their units during the renovation process since it only takes a day. Renovating while the community is occupied generates rental income during the renovation process.
Creates Value-Add Opportunities
Our CORR program also helps us create value-add to multifamily investment opportunities. When renovating units, we're also upgrading them with new, high-end appliances, updated fixtures, and fresh paint. This allows us to raise rents and attract new tenants, leading to increased cash flow and higher ROI.
With our unique strategy and proprietary approach, we help investors achieve their investment goals through our multifamily investment opportunities. If you are looking for ways to maximize your returns and minimize your risk, RUME USA provides optimal multifamily investment opportunities.
Interested in Multifamily Investment Opportunities? Contact Us Today.
If you're interested in learning more about maximizing your returns using our CORR strategy that enhances multifamily investment opportunities, contact RUME USA today. Nate Reichard, co-founder and principal, is happy to answer any of your questions and help you get started on your journey to financial freedom. Please reach out to a RUME real-estate investment specialist in Chicago, call 630-381-0400 or email invest@rumeusa.com.