Our Company Culture & Core Values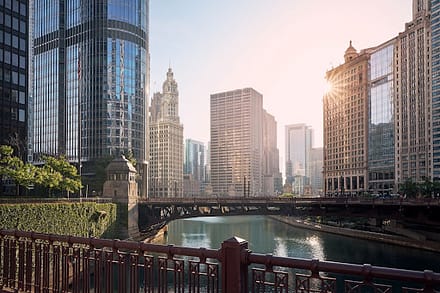 With over 60 years of collective team experience in real estate investment and management, Chicago-based RUME USA was founded as a response to what our principals, led by Nate Reichard, Carl Schirtzinger, and Rose Tang, identified as a unique opportunity in the real estate investing and development market: the need for a truly vertically-integrated firm that applies a process-oriented and entrepreneurial ethos to its investment and value-add processes.
In addition, RUME USA's company culture is very important to the company. We think we have a very differentiated company culture that we focus on and that ties into our core values, which are our pillars.
Learn About RUME's 5 Core Values
Push the Flywheel.
Our DNA as a company is our commitment to technology, applying technology, and process. It means continuous process improvement, which is central to RUME.
Try & Care!
It represents delivering our best, always giving 100%, every day, driven by our entrepreneurial operating system (EOS) and attaining our goals.
Get it Done!
We have an attitude of success. We apply the highest level of business technology and analytics and perform quantitative analysis to ensure that we're meeting our goals.
Be Nice & Have Fun!
We love to work hard, have fun, and enjoy ourselves. We don't forget to find time to celebrate our achievements and celebrate life.
Simplify & Invent.
Innovation is a big part of how RUME USA operates and who we are. Where we really differentiate is through our integrated technologies and core processes, applying both to simplify, yet elevate, everything we do.
To build a healthy company, it's important for us to have sharply defined core values that are integrated into the fabric of the business. Our hiring decisions are based on those core values in order to get the right people in the right seats.
What Makes RUME USA Different?
At RUME USA, our core values aren't typical – and we wouldn't have it any other way. We've worked hard to craft values that encapsulate our best-in-class standards and expectations, while staying true to our fun, hardworking, and honest culture.
These values are not just words on a screen – they're who we are. They're how we measure ourselves, asset new talent, and choose our partners. We see them reflected in even the smallest details of our work, and how we'll define ourselves as we grow
About Chicago-based, RUME USA, a Vertically Integrated Real Estate Investment Firm
Led by Nate Reichard, Chicago-headquartered real estate investment firm, RUME USA, has a proven record of success in its income and growth strategies. Founded in 2010, RUME USA's founding principals, with 60+ years' collective experience, have a wide breadth of diverse real estate investments, driving the bottom line for investor assets and creating lasting value for the long term. Contact Nate Reichard at RUME USA online via www.rumeusa.com, call 630-381-0400, or email invest@rumeusa.com.